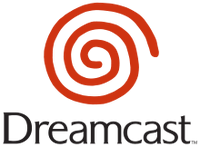 The Dreamcast is a video game console released by Sega in late 1998. Built to compete against the PlayStation 2, Xbox and Nintendo GameCube, Sega discontinued the Dreamcast in 2002 and withdrew from the console hardware business.
The console was the first to include a built-in modem and internet support for online play.
The console and its logo make various appearances throughout the Love Hina manga.

Ad blocker interference detected!
Wikia is a free-to-use site that makes money from advertising. We have a modified experience for viewers using ad blockers

Wikia is not accessible if you've made further modifications. Remove the custom ad blocker rule(s) and the page will load as expected.