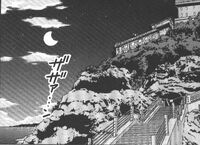 The Hinoshima Hotel is a multi-story hotel located in Hinoshima, built on a cliffside overlooking the beach.
While possessing multiple rooms, the hotel also possesses an outdoor hotsprings and features a spectacular view of the beach and ocean below.
Location Design
Edit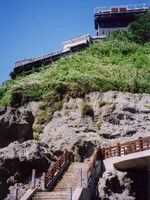 The Hinoshima Hotel is based on a beach house and various Inns also used to flesh out the Hinata House.

Other Appearances
Edit
Negima! Magister Negi Magi
Edit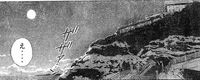 Main Article: Hinoshima Hotel (Negima)
In Negima! Magister Negi Magi, Negi Springfield and his students visit Hinoshima for a summer of beaches and festivals before he must return to England. The hotel they stay at is the Hinoshima Hotel.
Ad blocker interference detected!
Wikia is a free-to-use site that makes money from advertising. We have a modified experience for viewers using ad blockers

Wikia is not accessible if you've made further modifications. Remove the custom ad blocker rule(s) and the page will load as expected.