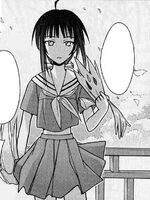 Impersonation is the act of imitating or copying the behavior, appearance or actions of another individual.
Impersonation can be used for entertainment, those that do so professionally are known as Impressionists or Celebrity Impersonators. However, in some cases impersonation can be construed as a form of identity theft; where a criminal assumes the identity of an individual in order to access confidential information or to gain property.
Impersonation can also be used to redirect attention elsewhere, such is the case with Decoys.
Effective impersonation requires that the impersonator studies the individual's physical mannerisms; from the clothing they wear to the physical mannerisms and habits they exhibit. Additionally an impersonator may alter their voice and speech patterns to mimic that of the individual and use makeup to alter their body shape/appearance to match the target individual's.
Due to the special authority afforded to the station, impersonations of Police officers and other law enforcers are generally considered illegal.
Kanako Urashima is a master at impersonating people. The only person who has been shown to be able to see through her disguises without assistance is her brother, Keitaro Urashima.
According to Love Hina Mugendai, Kanako disguised herself 12 times throughout the manga's run.
Ad blocker interference detected!
Wikia is a free-to-use site that makes money from advertising. We have a modified experience for viewers using ad blockers

Wikia is not accessible if you've made further modifications. Remove the custom ad blocker rule(s) and the page will load as expected.