Love Hina Gojasu: Chiratto Happening (Love Hina Gorgeous) is a Love-Simulator game based on the Love Hina franchise, developed and published by Konami for the PlayStation 2. It was released in Japan on May 22, 2003.
Players inhabit the unsteady body of Keitaro Urashima, a Tokyo University aspirant who must juggle his responsibilities as a dorm manager and a student in search of college. Possessing a miserable "D" grade average, Keitaro must bring it up to at least a "B" lest his grandmother send him off to Paris for some culture and learning.
To complicate matters, a bevy of dorm beauties foil any normal routines that he might hope to groove into. The game features interaction sequences, multiple choice exams and mini-games whose successful navigation allow Keitaro to move one step closer to Todai.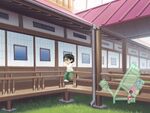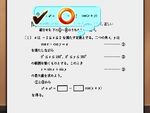 Ad blocker interference detected!
Wikia is a free-to-use site that makes money from advertising. We have a modified experience for viewers using ad blockers

Wikia is not accessible if you've made further modifications. Remove the custom ad blocker rule(s) and the page will load as expected.