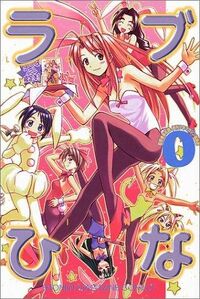 Love Hina 0 (ラブひな0) is an official Love Hina manga reference book released on July 17th, 2002.
The book contains character profiles, interviews and production info as well as other supporting materials for the first seven volumes of the Love Hina manga.
Ad blocker interference detected!
Wikia is a free-to-use site that makes money from advertising. We have a modified experience for viewers using ad blockers

Wikia is not accessible if you've made further modifications. Remove the custom ad blocker rule(s) and the page will load as expected.