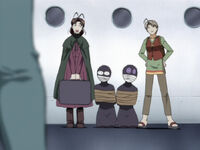 MAGI (Magii) is a mangaka (Manga author/artist) who is known for working as the chief assistant of Ken Akamatsu. Frequently drawn in the background of Akamatsu's self-parody images as a naked overworker with spiral eyes, MAGI is chiefly responsible for drawing action scenes and various design concepts.
Credited for working on Love Hina, Negima! Magister Negi Magi and UQ Holder!, when not working on Akamatsu's projects he is known for teaming with fellow assistant, Betty, and writing doujin under the circle Cu-Little2.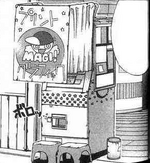 Ad blocker interference detected!
Wikia is a free-to-use site that makes money from advertising. We have a modified experience for viewers using ad blockers

Wikia is not accessible if you've made further modifications. Remove the custom ad blocker rule(s) and the page will load as expected.