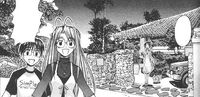 The Otohime Residence is an estate located on a small island near the island of Okinawa. Belonging to the Otohime Family, Naru Narusegawa and Keitaro Urashima visit the residence when they were invited by Mutsumi Otohime to accompany her on a trip to visit her family.
Location Design
Edit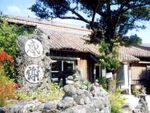 The Otohime family residence is based on the Yeyama Museum on Taketomi Island and various red-tiled houses on Taketomi.
Ad blocker interference detected!
Wikia is a free-to-use site that makes money from advertising. We have a modified experience for viewers using ad blockers

Wikia is not accessible if you've made further modifications. Remove the custom ad blocker rule(s) and the page will load as expected.