The Sasaki Seminar is a Preparatory School that Naru, Keitaro, Shirai and Haitani all attend for their respective university exams.

Location Design
Edit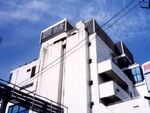 The Sasaki Seminar is based on a building in Hachioji, Tokyo.
The nearest train station to the Sasaki Seminar is based on the "Asagaya station", in Suginami Ward, Tokyo.

Naru and Keitaro's prep school is known as the Sasagi Seminar in the Tokyopop translation of the manga; it is located one hour from Hinata.
Ad blocker interference detected!
Wikia is a free-to-use site that makes money from advertising. We have a modified experience for viewers using ad blockers

Wikia is not accessible if you've made further modifications. Remove the custom ad blocker rule(s) and the page will load as expected.