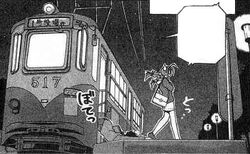 A Tram, Tramcar, Streetcar or Trolley Car is a railborne vehicle that runs on rail tracks.
Usually lighter and shorter than conventional and rapid transit trains, trams are designed for the transport of passengers and occasionally freight.
Other Appearances
Edit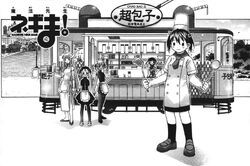 Negima! Magister Negi Magi
Edit
Main Article: Tram
Mahora City possesses an antique tram system that runs throughout Mahora Academy.
The mobile restaurant Chao Bao Zi is also a refitted tram car.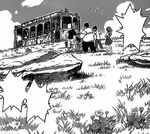 UQ Holder!
Edit
Main Article: Tram
A Tram wreck can be found outside Shinobu Yuuki's village in southern Japan.

In Love Hina, the city of Hinata possesses an antique tram system said to be at least 2 generations old.
Ad blocker interference detected!
Wikia is a free-to-use site that makes money from advertising. We have a modified experience for viewers using ad blockers

Wikia is not accessible if you've made further modifications. Remove the custom ad blocker rule(s) and the page will load as expected.