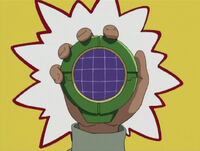 Created by Su in preparation for her "final battle against Tama", this radar is designed to lock onto turtles and display their location onscreen. Su later modifies the radar to also detect Keitaro and uses it to track him on Pararakelse Island.
Further modifications saw the radar being able to detect Hot Springs and being able to follow a tracking device which allowed Keitaro to follow Naru through northern Japan.
Other Appearances
Edit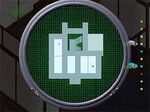 Love Hina: Smile Again
Edit
The Turtle Radar appears as the ingame map for Love Hina: Smile Again.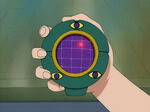 Ground Defence Force! Mao-chan
Edit
"Your skills are shamefully lacking."

This article is a stub. Please help in expanding it to a more desirable size.
In the Japanese dub of the anime, the turtle radar accidentally displays the location of a tub of Miso paste as both "turtle" and "tub" are called "kame" in Japanese.
The Turtle Radar has a similar concept to the Dragon Radar from the Dragon Ball anime/manga series.
Ad blocker interference detected!
Wikia is a free-to-use site that makes money from advertising. We have a modified experience for viewers using ad blockers

Wikia is not accessible if you've made further modifications. Remove the custom ad blocker rule(s) and the page will load as expected.